history of the PGA

ABOUT THE POTATO GROWERS OF ALBERTA




On February 23rd, 1966, the Alberta Potato Commission was created, being the first commission developed in the province through the Government of Alberta Agricultural Products and Marketing Act. The new Board of Directors had a vision to move the potato industry forward, while working together with growers, trade members, government and researchers to build a successful, credible industry in the province of Alberta. Our history book is loaded with 50 years of facts, original meeting minutes, images and Grower stories, plus much more. PRICE REDUCED



Medium Features are inserted here. Please change the list under "Manage Related Content" Below
All things mashed...
Grow & Enjoy, Learn the Facts
Growing Potatoes 101




Check out our brochure on growing potatoes in your own garden and choosing the best seed.




Potato Types in Alberta




All potatoes are not created equal! They all have a different taste, size, color and texture. There are so many to choose from.




Fun Facts




The potato was first domesticated in South America around 5,000 BC to 8,000 BC.




Potato Nutrition




Potatoes are loaded with an abundance of vitamins and minerals. A medium sized potato has more Vitamin C than 3 apples.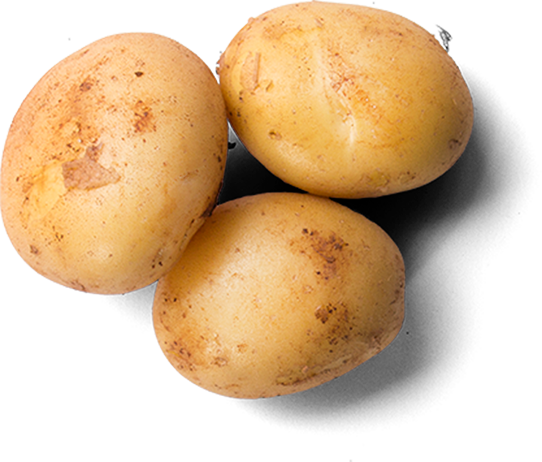 FEATURED RECIPE

Buttermilk Potato Cinnamon Buns

These warm tempting buns melt in your mouth on a cold winter day

.




Ingredients


3/4 cup mashed potatoes
1/4 cup butter or margarine
1 cup buttermilk
2 1/2 tsp yeast




....







Total Time:

3 hours




Prep Time:

2.5 hours




Cook Time:

18-20 minutes



PGA latest news
POTATO GROWERS OF ALBERTA NEWS